Tracy and his wife, Celeste, have been married for 21 years. Together, they have five daughters. Tracy is a Fayetteville native, born and raised; and over 31 years as a Ward 3 resident. He is the proud owner and CEO of the Paradigm Companies, which include the popular Maggie Moos Ice Cream, Great American Cookie, Paradigm Construction, along with others - ALL Fayetteville businesses. Via their various businesses, Tracy and Celeste have created jobs for hundreds of Fayetteville residents and youth over their careers.

As a 3-time appointee, Tracy is serving his seventh year on the Fayetteville Planning Commission, and served one term as Chairman. He was instrumental in the creation of City Plan 2020, which has evolved into City Plan 2030; the Wedington Corridor Plan, and our Downtown Master Plan.

Tracy is a proud alumnus of Fayetteville High School and Celeste is a University of Arkansas alum. Together, the family enjoys Razorback sports, gardening, the outdoors, and giving back to the community. They have attended Christian Life Cathedral for over 23 years.

Tracy is an active supporter of our Police and Fire Departments, Fayetteville Schools, Life Source, Fayetteville Parks and Recreation, and he coaches girls softball. He is one of the charter sponsors of the School Resource Officer Summer Camp program, and is one of the original sponsors of the Gulley Park Summer Concert Series.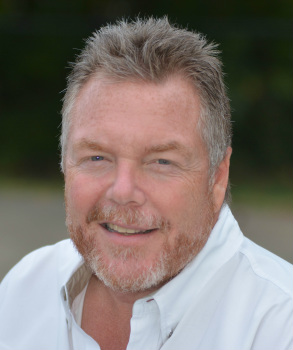 A note from Tracy...
Dear Residents -

As you may know by now, I am running for Fayetteville City Council.

I am excited about the possibility of continuing my service to the City of Fayetteville and I believe my experience as a seven year Planning Commissioner and local business person will serve me well as I try to bring a new voice to the Fayetteville City Council… but I won't be able to help guide our city forward without your assistance!

About me and my campaign…

It's a great time to be living in one of the most desirable places in America. I am a Fayetteville native; born and raised. I have lived here for a little over 51 years and over 31 of those years as a Ward 3 resident. I've watched Fayetteville grow from a sleepy town of just 20,000 citizens to a city of over 80,000; while maintaining its authentic charm and sense of community. I likely know most every street and back road in the city. Fayetteville has always been home for me because I believe in what Fayetteville is and what Fayetteville can be. I am a licensed residential and commercial contractor, a licensed Realtor, and an entrepreneur.

Celeste (my wife and business partner) and I are both passionate about Fayetteville. Investing in our community is very important to us and we do so, both personally and through our businesses, by sponsoring youth sports, supporting Police and Fire, our Parks Department, and I coach youth softball.

We are proud to be one of the first sponsors of the Gulley Park Summer Concert Series. And, MaggieMoos Ice Cream, one of our businesses, continues to support it year after year. We have watched it grow over the years and it's a great example of how we interact as of community.

Why am I running for City Council and why now?

I am very familiar with how our city government works - from both sides of the podium. As a 3-time appointee, I am now serving my 7th year on the Fayetteville Planning Commission. Upon expiration of my current term, I will no longer be eligible to serve on the Commission. So, I have chosen to run for City Council as I wish to continue to serve.

My experience in our community, as both commissioner and as a businessman, allows me to bring important and unique perspectives to the table. Those of you who know me or those who have watched commission meetings know that I am present, I am engaged, and that I am passionate about Fayetteville. I was deeply involved in the crafting of our CityPlan 2020 – which has evolved into CityPlan 2030, our Downtown Master Plan, and the Wedington Corridor Plan. I know what is working, and I know what we need to look at changing to ensure we continue to enhance Fayetteville for our children and for our children's children. I am knowledgeable, thoughtful and reasonable.

A city is like a living organism. If it's not growing – it's dying. I want to help Fayetteville grow – but grow in a smart and responsible fashion. We must have a vision for the future and embrace the opportunity to build that future. We need to attract new businesses while nurturing our existing businesses – many of which are right here in Ward 3. We need to broaden our tax base in effort to increase our sales tax and property tax revenues as opposed to piling more taxes on our citizens.

Adding new businesses and services not only improves our quality of life, but increases sales tax revenues from sources beyond our city limits; and commercial property typically yields some of the highest property tax revenues. And, I fear that if we don't become more proactive in attracting new businesses, we may be destined to become a bedroom community where few can actually afford those bedrooms.

Some people say a city like Fayetteville is either great place to open a business or it's a great place to live. I believe Fayetteville can be both. I have seen it work - as a commissioner and as an entrepreneur. And, I will not vote along any party line or according to anyone's personal agenda. My only agenda is the quality of life, future growth, and the success of Fayetteville. I believe I have proven I have a willingness to listen to differing viewpoints and make thoughtful decisions for the betterment of our community, based on facts, experience and active research. From day one, we will work together to bring community and business together in a way that is uniquely Fayetteville. I want to work – together - with ALL citizens of Fayetteville - in effort to build a promising future, while maintaining the character and charm of our city.

If this is what you desire for this great community, please vote Tracy Hoskins for City Council.
---